Working at Befesa

With us you are not just doing a job – you are helping the environment and preserving our resources.
Our employees are a key factor for the daily operations of Befesa as well as for the strategic development and future of the company.
Our aim towards our employees is to be truly representative in all sections of society and create
a working environment in which every individual can give their best.
Onboarding
Equality, Diversity & Inclusion
Safety at the work place
Training & Development
Compensation & Benefits
"After obtaining a Master's in engineering in 2010, I had the opportunity to work for Befesa Steel Services GmbH and relocated to Bejing, China to explore the market there. The rapid development of the steel industry in China, the increasing focus on environmental protection provides great potential for the steel recycling technology we offer. Befesa is dedicated to sustainable and environmentally friendly industrial development, which is undoubtedly something I would like to contribute to and would like to offer to customers all over the world and especially in China. Befesa has started to build two brand-new Waelz Plants for recycling EAF dust in Jiangsu and in Henan since 2019 and we are operating both of them in 2021. This is a fundamental milestone for Befesa and also for myself."
Xiao Fu
CEO China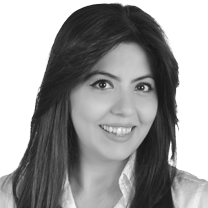 "I graduated from Çukurova University, Environmental Engineering Department. Since 2009, I have been working for Befesa Silvermet İskenderun as a HSE Chief Engineer. By recycling hazardous waste, Befesa makes a significant contribution to sustain the natural resources on the world. I am very proud to contribute to the studies for continuous improvement targets of Befesa about Safety & Environment."
Özlem Tinc
EHS Manager at Befesa Silvermet Iskenderun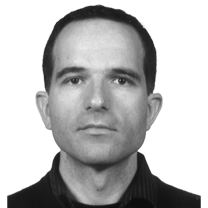 "I started in Duisburg (2010) as engineer in charge of the construction of Befesa Zinc Gravelines plant. After covering the role of Industrial Manager of Befesa Valera and Befesa Zinc Gravelines plants for 9 years, in mid-2021 I was appointed General Manager of these two plants. I really enjoy my job as it allow me to have a global overview on all issue related to the management of industrial plants (safety, environment, technique, personnel, finance, etc.). I appreciate a lot to share, every day, expectations and concerns with the plants' employees, having, as a common target, the improvement of our activity"
Alessandro Barzasi
Managing Director at Befesa Valera and Befesa Zinc Gravelines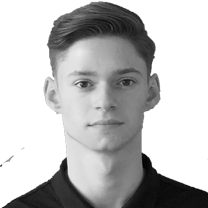 "After I finished my technical high school diploma, the search for an apprenticeship began. After a short time I came across the apprenticeship as a commercial clerk for freight and logistics services at Befesa Steel Services in Ratingen. After successfully completing the application process, I began what was actually a 3-year apprenticeship, which I was able to complete after only 2 years due to my good performance. Afterwards I was taken on by Befesa as an employee. A short time later, I decided to study while working. After consulting with my manager, it was clear that Befesa would support me. This offers me many opportunities to continue, such as taking the exam for the trainee's license afterwards. The team I work with consists of friendly colleagues, and since there are always new challenges in logistics, we support each other. Knowing that you're contributing to environmental protection through your work is just another benefit."
Arthur Meise
Logistic specialist at Befesa Steel Services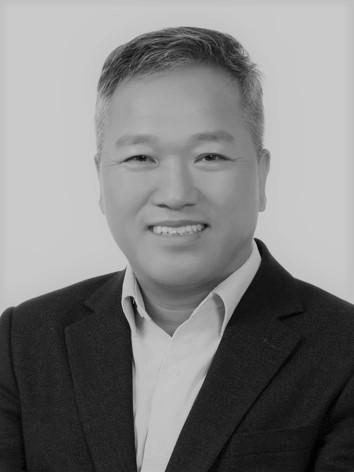 "Majoring in International Business at Korean University and 14 years of experience with zinc smelter, I joined Befesa in 2012. Then, I was concerned about how I would adapt as an Asian to a company structured around western culture. Would I make the successful transition to be part of Befesa? Now, I am pleased to say, that all my initial concerns turned out to be unfounded. It is a wonderful feeling to be surrounded by such talented colleagues, and at times, the workplace can feel like I am with my family. Undeniably, Befesa is an essential part of life, and has become an important family member for my team and me. Befesa is always there for us, motivating us and encouraging every one of my employees to utilize their passion and skills to the fullest. There is never a moment in my day where I feel isolated in the workplace, as Befesa is always there to assist me in facing any challenges together."
Kasey Lee
CEO Asia (except China)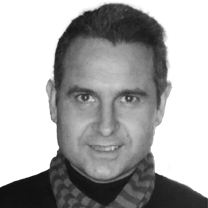 "After finishing my studies in Industrial Engineering at Bilbao's Higher Technical School of Engineering, I started working in an engineering firm. Some years later, I moved to Befesa as a Process Engineer, where today, almost 20 years later, I am still working. Currently I am Production Manager at Befesa Zinc Aser, where my team and I set the guidelines for the optimal processing of the steel dust generated in the different steel mills used in our steel production, using pyro and hydrometallurgical processes to recover its zinc content. Furthermore, I think Befesa is an excellent company to work for, as it is a reliable company, working to apply the best technologies in its sector. This makes the company an international benchmark in the treatment of industrial waste and contributes to the sustainable development of the environment by recovering valuable raw materials through the revaluation of industrial waste, conserving and guaranteeing natural resources for future generations."
Carlos Silvestre
Production Manager at Befesa Zinc Aser
Our open vacancies
If you are interested in joining our expert team, visit our open vacancies and browse through various positions. We value all applications and will get in touch with you regardless of the outcome.
Contact us
If you require further information about Befesa and its people, please do not hesitate to get in contact with the Human Resources department.