25 August 2021
Construction of state-of-the-art secondary aluminium plant in Bernburg (Eastern Germany)
Overview
Due to the positive dynamics of the German market with very good access to raw material and high demand for secondary aluminum alloys, Befesa decided to enter the secondary aluminium market in Germany.
For this, Befesa built a new secondary aluminium site in Bernburg, East Germany (greenfield). This was a new, state-of-the-art plant. The project started in September 2012 and finished the plant within 2 years. Hot commissioning started in Sept 2014 onwards and operational production in early Dec 2014.
Key facts: capacity of 75kt, major customers of aluminium alloys were in auto and packaging industries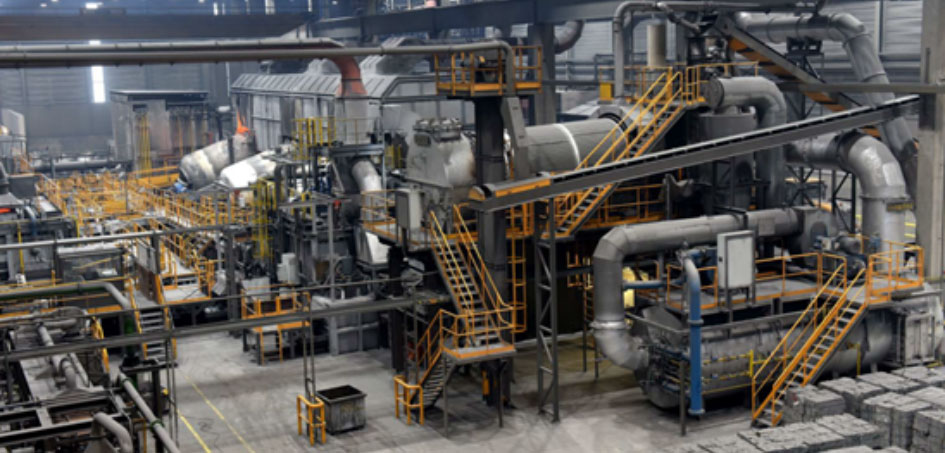 The market opportunity
Due to the dynamics of the German market with very good access to raw material and high demand for secondary aluminum alloys, Befesa decided to enter the secondary aluminium market in Germany.

The new finance technology represented 30% lower cost of manpower due to higher efficiency of the plant, as well as lower energy consumption.

Lower transport cost due to strategic location: Since the setup of the plant, Befesa has benefitted from lower transportation costs, as Bernburg is closer to the source of the aluminium new material that Befesa recycles.
Bernburg also produces hot liquid aluminium which is delivered to customers for direct application withouth the need to melt the aluminium before the use.
How did Befesa capture further opportunities in Bernburg?
From a commercial point of view, Befesa secured 65% of plant production already around half a year before running the plant.
Befesa had run rate by Q1-2016 and to above 90% in Q2-2016 already.
Befesa transferred the best furnace technology proven at Bernburg to its other secondary aluminium production plants in Spain (Bilbao, Barcelona). These projects would result in efficiencies and free up capacity to meet additional demand for external salt slags services. Both projects started in 2017 and were completed in 2018 and 2019 respectively.